It is a great pleasure to invite you to attend to the opening of the photographic exhibition:
"Arenys inesperat"
organized by the Agrupació Fotogràfica d'Arenys de Mar and the Ajuntament d'Arenys de Mar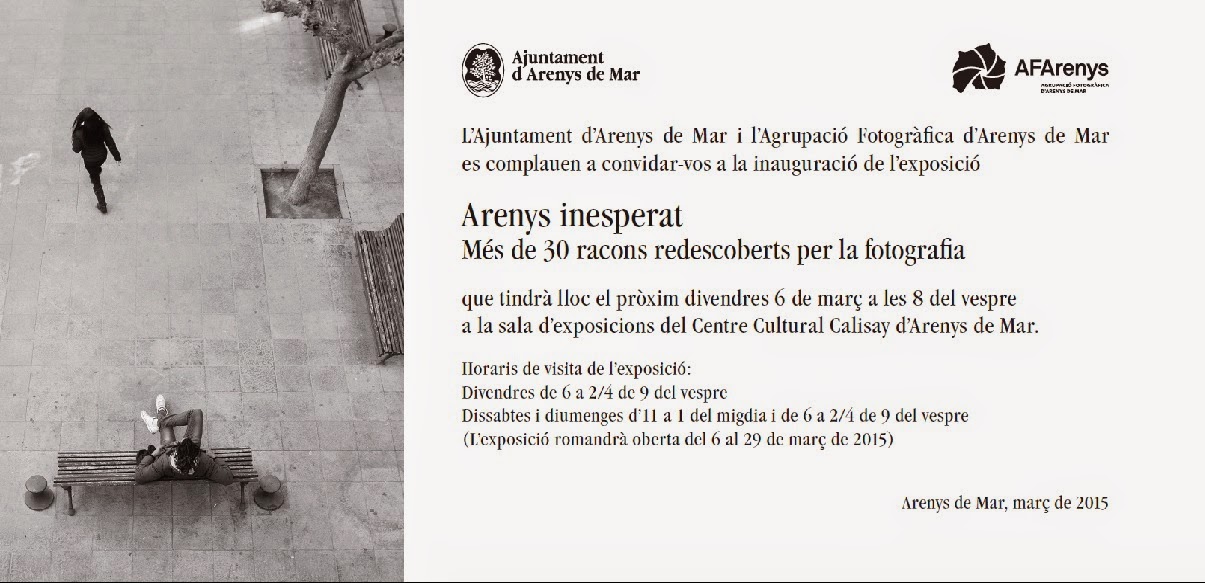 Unexpected Arenys is an exploration of the forgotten spaces of our town. Those who never appear in the photographs because its aesthetics or its location.
With this exhibition the participant photographers wants to recover this locations by respecting its reality, but giving them the authors personal look and sensibility.
My personal contribution are two photos taken at two points of the town with apparently very little interest: the toll of the C-32 highway and one of the tunnels that crosses under the NII road. I personally think that the result is at least, interesting. I have published recently both pictures tagged as "Unexpected Arenys".
I wish you enjoy Unexpected Arenys!